Buzzard Bash
Join us for the 3rd annual Buzzard Bash, as we welcome our annual migration to WaKeeney.   There are events planned for the entire day from a fun run, scavenger hunt for kids and adults, kid games, street vendors, food, music and a great car show!  The day ends with a beer garden and street dance.  Find more information on Facebook – Buzzard Bash !  See you there April 22, 2023
Trego County Free Fair
Trego County hosts its local County Fair in July.  Each year there are many things to enjoy from the 4-H and open class exhibits, to the livestock, craft vendors, live music, and entertainment, not to mention the carnival food and the carnival rides.  The County Fair is also known as a time for local Class Reunions.  You can visit the Trego County website for the most recent information at www.TregoCountyFair.com.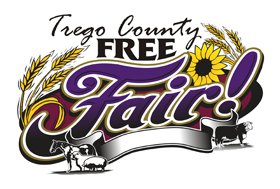 72st Annual Christmas City of the High Plains
Saturday November 26, 2022
People come from near and far to enjoy this magical night.
Come and make wonderful memories with us!
9AM – 4PM Annual Christmas Bazaar, Trego County Fairgrounds
10AM – 4PM "Legends of Christmas" Display, Trego County Historical Society Museum
4:30PM – 7PM Soup Supper, VFW Hall
4:30PM – 6PM Trego Chamber of Commerce Silent Wreath Auction, VFW Hall
4:30PM – 8:30PM Downtown
Nex-Tech Train Rides
Sunflower Clydesdales Carriage Rides
Virtual Reality Santa Sleigh Ride
Real Live Reindeer!
6PM Tree Lighting, Music by T.C.H.S. Music Department
6:15PM Santa arrives to greet the children at the North Pole
Christmas City of The High Plains
Every Saturday after Thanksgiving since 1950, WaKeeney's downtown has come to light with a 35ft Christmas tree made with real greenery with over 3,000 lights.  The tree rests under a canopy of heavenly blue lights in the middle of town.  The tree is topped with four ivory stars, each 5-foot in diameter. To complete this downtown display is a four-block square draped with greenery, handcrafted wreaths, bells and bows and of course more lights. In all there are more than 6800 lights in the display.  The idea was born in 1948 by two local businessmen, Art Keraus and J.H. "Jake" Heckman. The first display was lit in 1950 and has been a tradition ever since.  The Tree Lighting Ceremony Day is full of fun for the whole family including a Craft Fair, Santa's Downtown Workshop, Horse & Wagon rides, the Nex-tech Train, live reindeer and of course Santa at the North Pole.  The Tree and Downtown lights will then stay lit each evening until after New Year's Day.  For more information, visit WaKeeney.org or find us on Facebook at Get WaKeeney.