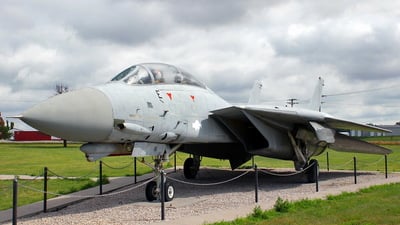 F-14 Tomcat Fighter Jet, Eisenhower Park
This retired Navy F-14 Tomcat Fighter Jet is on display at Eisenhower Park, along I-70 at Exit 127.  Former Mayor of WaKeeney Kenny Deustcher began searching for items that were representative of each branch of the military to promote the new Kansas Veterans' Cemetery at WaKeeney.  Several fundraisers and volunteers were appreciated for their efforts of bringing this memorial here in 2006. 
The aircraft is 62 feet in length and weighs an astonishing 40,000 pounds.  It is also one of the jets you will see on the carrier deck in the Hollywood movie, "Top Gun."
This F-14 Fighter Jet serves as a tribute to veterans of all ages and all branches of the military. 
Kansas Veterans' Cemetery
One of the newer Kansas Veterans' Cemeteries is located in Northwest Kansas right off I-70 at Exit 128 and then north ½ mile. The cemetery was dedicated on September 10, 2004, with the completion of Phase I. The cemetery and its staff strive to provide a beautiful cemetery that honors our fallen heroes and their families.  This final resting place for veterans shows them that America will never forget them. 
 Call for a tour or stop by for a visit  
Administrative Office: Monday – Friday 8:00 a.m. – 4:00 pm  
Front Gates:  Seven Days a Week Sunrise to Sunset 
403 S 13th St. 
PO Box 185 
WaKeeney, KS 67672 
(785) 743-5685 
Fax: 
(785) 743-5648 
hgoff@ruraltel.net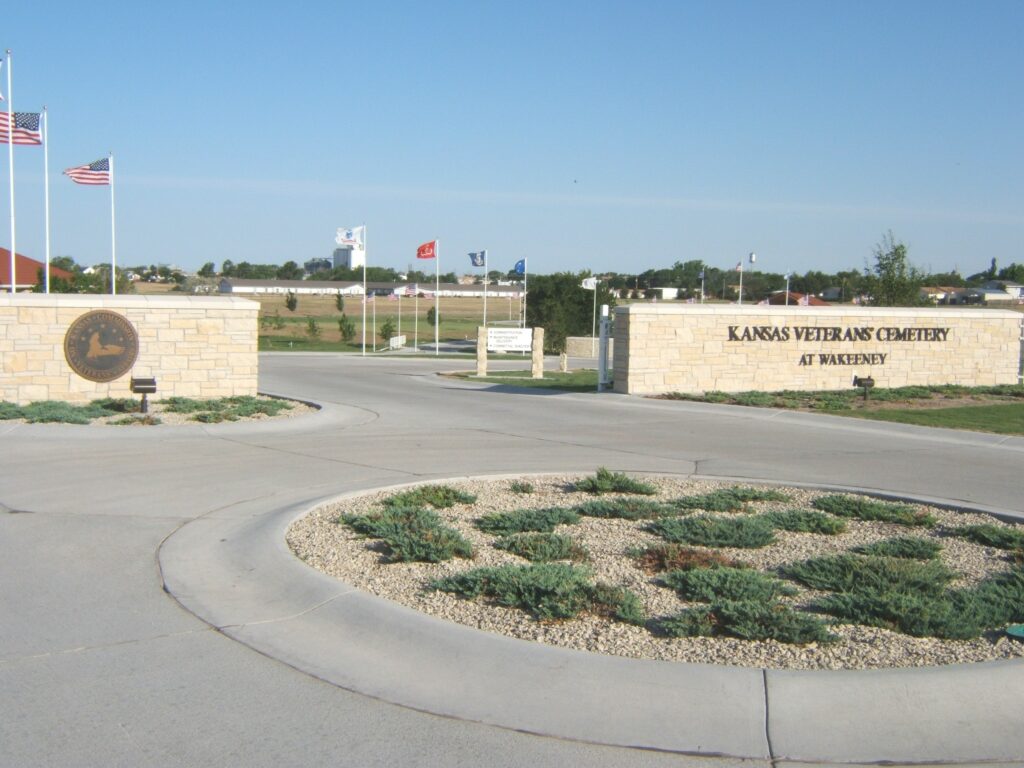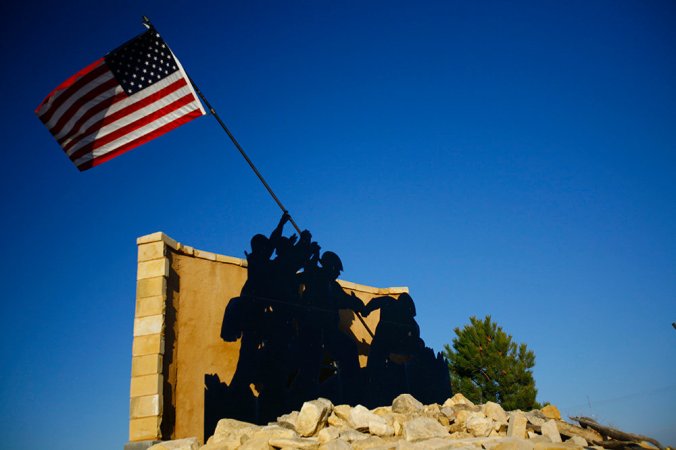 Relocation
Currently unavailable as it is being relocated
Iwo Jima Memorial
The Iwo Jima Memorial was designed and built by local volunteers and veterans with donations of cash and labor.
Its formal dedication was held on November 9, 2007 by American Legion Moore Post #197. 
The memorial is located at I-70 Exit 128.